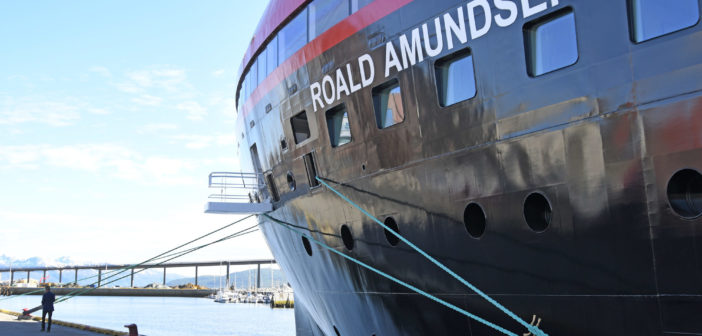 Hundreds of doctors stuck on Hurtigruten's prestige ship
For several days, more than a hundred Australian doctors, dentists and medical experts have been aboard the ship off the coast of Chile, writes The Guardian.
The country has stopped all cruise entries until September.
Roald Amundsen left the Falkland Islands on February 29 for a voyage to Antarctica and the fjords in Chile. Since Thursday, the ship has been off the coast of Chile, when it was denied entry.
Hurtigruten has worked with the Chilean authorities, local governments, embassies, airports and airlines to find a solution, writes The Guardian.
Instead, Roald Amundsen is on its way back to the Falkland Islands and will according to Marine Traffic be there on Wednesday. (NTB)