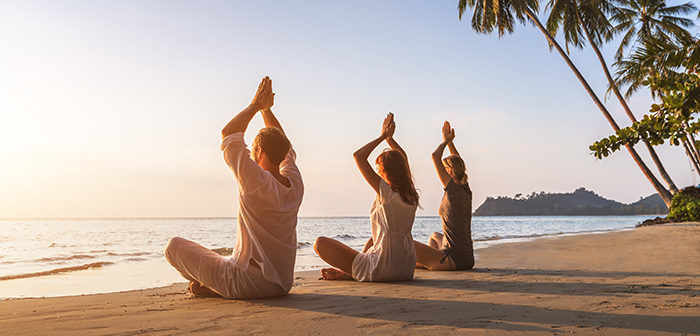 "The trends we see for 2020 and beyond are more sustainable, more long-term and go deeper than previous trends," says Ellen Wolff Andresen, Marketing and Administration Manager at Ticket.
Countering over-tourism
In recent years, an increasing tendency has been to visit so-called second cities – not to visit the country's most popular city or tourist destination, but instead to choose less visited places with fewer tourists. This is an advantage for visitors and locals alike: Visitors often encounter a more genuine place, characterized by local life than a tourist-adapted metropolis, and local businesses earn income from tourists. Visiting places that are less explored is also a way of continuing to discover the world, while at the same time risking overtourism with the negative consequences it brings with it.
Focus on relaxation and logging off
Past adventure trends where adventure is at the center are now being met by an opposite trend where relaxation is the focus. This is not necessarily about going back to relaxing on a sun lounger, but rather focusing on giving the holidays total relaxation, tranquility and peace, and not least logging off as many digital channels as possible. Everything to get the most out of the refund that a foreign holiday can give.
Holistic health in focus – nature at the center
A holistic view of health is becoming increasingly the focus – and this also comes with us on a holiday trip. Many are demanding well-made, organic, healthy and good food during the holidays and often post workouts – which can be relaxing yoga, for example. Nature experiences are becoming more important and more travelers are looking for nature destinations outside of the cities where relaxing holidays can be combined with great hiking in beautiful surroundings.
Later orders
The trend of booking overseas travel earlier and earlier, which Ticket has seen over several years, seems to both stop and actually turn around. This year, Norwegians are booking their holidays closer to their departure date than before. This is mainly a consequence of the considerable pressure on booking holiday trips has decreased somewhat. As late as last year, prices were best as far before departure as possible. As a result of the warm summer of 2018 and partly the adaptation of the offerings made by tour operators during the previous year, the trend is now the opposite, and Norwegians generally book their overseas holidays closer on departure than before.
Sustainability – part of discovering the world
Sustainability in the travel industry is highly relevant. Norwegians, who are generally very well-traveled, place ever higher demands on players in the industry to develop more sustainable holiday solutions. There has been a more holistic approach to sustainability during the holidays. Everything from choice of destination, airline and direct flight choice to thinking about sustainability in the destination is important to many – now and in the future.