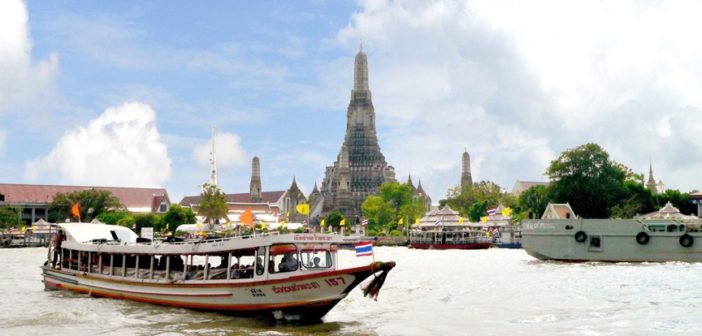 "There have been fewer last-minute bookings to Southeast Asia, rather they are booking to other destinations, such as the Canary Islands," said acting communications manager Adam Györki of the travel company TUI to E24.
Most people who travel to Thailand, for example, booked their trip already last summer.
At Ving there is also some decline in Thailand.
– We can see a slight tendency for a decline in bookings to Thailand, but in general, Norwegians' travel cravings are still top, says Marie-Anne Zachrisson to E24.
Recently, IATA's international organization announced that they fear that the corona virus will lead to a sharp decline in demand for flights.
They believe this may be the first passenger fall since the financial crisis in 2009. It is the airlines in Asia in particular that they are concerned about. Both Finnair, SAS and British Airways are among the companies that have canceled the routes to mainland China.
"For our part, there are no noticeable changes in travel desire as of now," SAS press officer John Eckhoff told E24.
For the time being, SAS has stopped flying to Beijing and Shanghai, and will reduce the capacity of weekly flights to Hong Kong in the next month.
In Thailand, 35 cases of corona were detected in the country until Friday, but there have been no deaths. 19 of the 35 sufferers have already been notified.
The Ministry of Foreign Affairs (UD) encourages travelers to follow the health advice prepared by the Public Health Institute for the prevention of infection during travel, as well as follow advice and directions from the Thai authorities. The Foreign Ministry does not advise travel to China which is not strictly necessary.
In total, more than 75,000 cases of illness have been registered, and 2012 deaths from the virus. It has been detected in 30 countries outside China, and those with the most cases outside China are Japan.
The tourism industry in Norway now feels the fear of corona. In order to limit infection, China has imposed a ban on Chinese tourist groups. A number of other countries have also imposed restrictions on travel.
Several Norwegian hotels say that groups of tourists have canceled, with the virus as an explanation.